Park City shines in the Spring.
Spring Grüv
Celebrate the season by heading to Park City Mountain's month-long celebration! We've got the live music, entertainment, pond skim, and more.
WELCOME BACK WINTER EVENTS
Winter Events
We look forward to bringing back winter events including Snowfest and Spring Gruv. Health and safety remains our top priority, and we are operating according to local public health orders and following their guidance for events and gatherings. Please continue to check back here for the most up to date event information.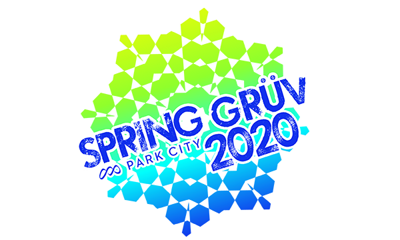 Canceled: Friday, March 6 - Sunday, April 5
Spring Grüv
Park City shines in spring and it's all yours to soak in during Spring Gr
üv.
Under bluebird skies, you're invited to feel the beat of concerts on the village stage, test your creativity at the annual Pond Skimming Competition and so much more. Redefine your spring break at this springtime celebration.
Previous tab
Previous tab
Friday, March 6 - Sunday, March 8
Event Schedule
FRIDAY, MARCH 6
3:30 - 5:30 pm: Silver Sky Nights: Fire Show, Live Music, Hot Cocoa and Donuts, Canyons Village
3:30-5:30 pm: Après Live Music: Davey & The Midnights, Canyons Village Stage
4:45 pm: Meet the Avalanche Dogs, Canyons Village Ski Beach

SATURDAY, MARCH 7

12:00 - 4:00 pm: Ice Sculpting, Canyons Village Forum
1:00 pm: Meet the Avalanche Dogs, Park City Summit, Top of Bonanza Chairlift
3:00 - 7:30 pm: Family Après: Outdoor Movie Night: Abominable (start time: 6:15- 6:30 pm), Hot Cocoa and Donuts, Cookie Decorating, Canyons Village

SUNDAY, MARCH 8
2:30 pm: Build your own Bouquet, Park City Mountain Village
3:00 pm: Sunday Donuts, Park City Mountain Village
3:00 - 5:00 pm:
Après Live Music: Will Sangster Duo,
Umbrella Bar, Canyons Village
Friday, March 13 - Sunday, March 15
Event Schedule
CANCELED: FRIDAY, MARCH 13
2:30 pm: Build you own Bouquet, Park City Mountain Village
3:00 - 5:00 pm: Après Live Music: Dueling Pianos, Canyons Village
4:45 pm: Meet the Avalanche Dogs, Canyons Village Ski Beach

CANCELED: SATURDAY, MARCH 14
1:00 pm: Meet the Avalanche Dogs, Park City Summit, Top of Bonanza Chairlift

3:00 - 5:30 pm: Après Live Music, Hot Cocoa and Donuts, Family Crafts, Canyons Village
3:30-5:30 pm: Après Live Music: Fuse N' Rock, Canyons Village Stage

CANCELED: SUNDAY, MARCH 15
3:00 pm: Sunday Donuts, Park City Mountain Village

3:00 - 5:00 pm: Après Live Music: Wyatt Pike, Umbrella Bar, Canyons Village
Friday, March 20 - Sunday, March 22
Event Schedule
CANCELED: FRIDAY, MARCH 20
3:30 - 7:30 pm: Family Après: Outdoor Movie Night: Smallfoot (start time: 6:15- 6:30 pm), Hot Cocoa, Cookie Decorating, Canyons Village

4:45 pm: Meet the Avalanche Dogs, Canyons Village Ski Beach

CANCELED: SATURDAY, MARCH 21
1:00 pm: Meet the Avalanche Dogs, Park City Summit, Top of Bonanza Chairlift
3:00 - 5:30 pm: Après Live Music, Hot Cocoa and Donuts, Family Crafts, Canyons Village

3:30- 5:30 pm: Après Live Music: Dr. Bob Duo, Canyons Village Stage
CANCELED: SUNDAY, MARCH 22
2:30 pm: Build your own Bouquet, Park City Mountain Village
3:00 pm: Sunday Donuts, Park City Mountain Village

3:00 - 5:00 pm: Family Après: Make Your Own Music, Hot Cocoa, Cookie Decorating, Canyons Village




Friday, March 27 - Monday, March 30
Event Schedule
CANCELED: FRIDAY, MARCH 27
3:30 - 5:30 pm: Après Live Music, Hot Cocoa and Donuts, Family Crafts, Canyons Village
3:30-5:30 pm: Après Live Music: Michelle Moonshine Trio, Canyons Village Stage
4:45 pm: Meet the Avalanche Dogs, Canyons Village Ski Beach

CANCELED: SATURDAY, MARCH 28
9:00 - 4:00 pm: Pink Park City, Park City Mountain - Canceled

1:00 pm: Meet the Avalanche Dogs, Park City Summit, Top of Bonanza Chairlift

3:00 pm: Saturday Donuts, Canyons Village

3:00 - 5:00 pm: Après Live Music: Changing Lanes, Canyons Village Stage

CANCELED: SUNDAY, MARCH 29
2:30 pm: Build your own Bouquet, Park City Mountain Village
3:00 pm: Sunday Donuts, Park City Mountain Village

3:00 - 5:00 pm: Family Après: Make Your Music, Hot Cocoa, Cookie Decorating, Canyons Village
Friday, April 3 - Sunday, April 5
Event Schedule
CANCELED: FRIDAY, APRIL 3
3:30 - 5:30 pm: Après Live Music, Hot Cocoa and Donuts, Family Crafts, Canyons Village

3:30-5:30 pm: Après Live Music: Fuse N' Rock, Canyons Village Stage
4:45 pm: Meet the Avalanche Dogs, Canyons Village Ski Beach

CANCELED: SATURDAY, APRIL 4
9:00 am - 4:00 pm: Annual Pond Skimming Competition, Canyons Village

1:00 pm: Meet the Avalanche Dogs, Park City Summit, Top of Bonanza Chairlift

2:00 - 6:00 pm: Après Live Music, Canyons Village

3:00 pm: Saturday Donuts, Canyons Village

CANCELED: SUNDAY, APRIL 5
2:30 pm: Build your own Bouquet, Park City Mountain Village
3:00 pm: Sunday Donuts, Park City Mountain Village

3:00 - 5:00 pm: Family Après: Make Your Music, Hot Cocoa, Cookie Decorating, Canyons Village
Thank You to Our Spring Grüv Partners