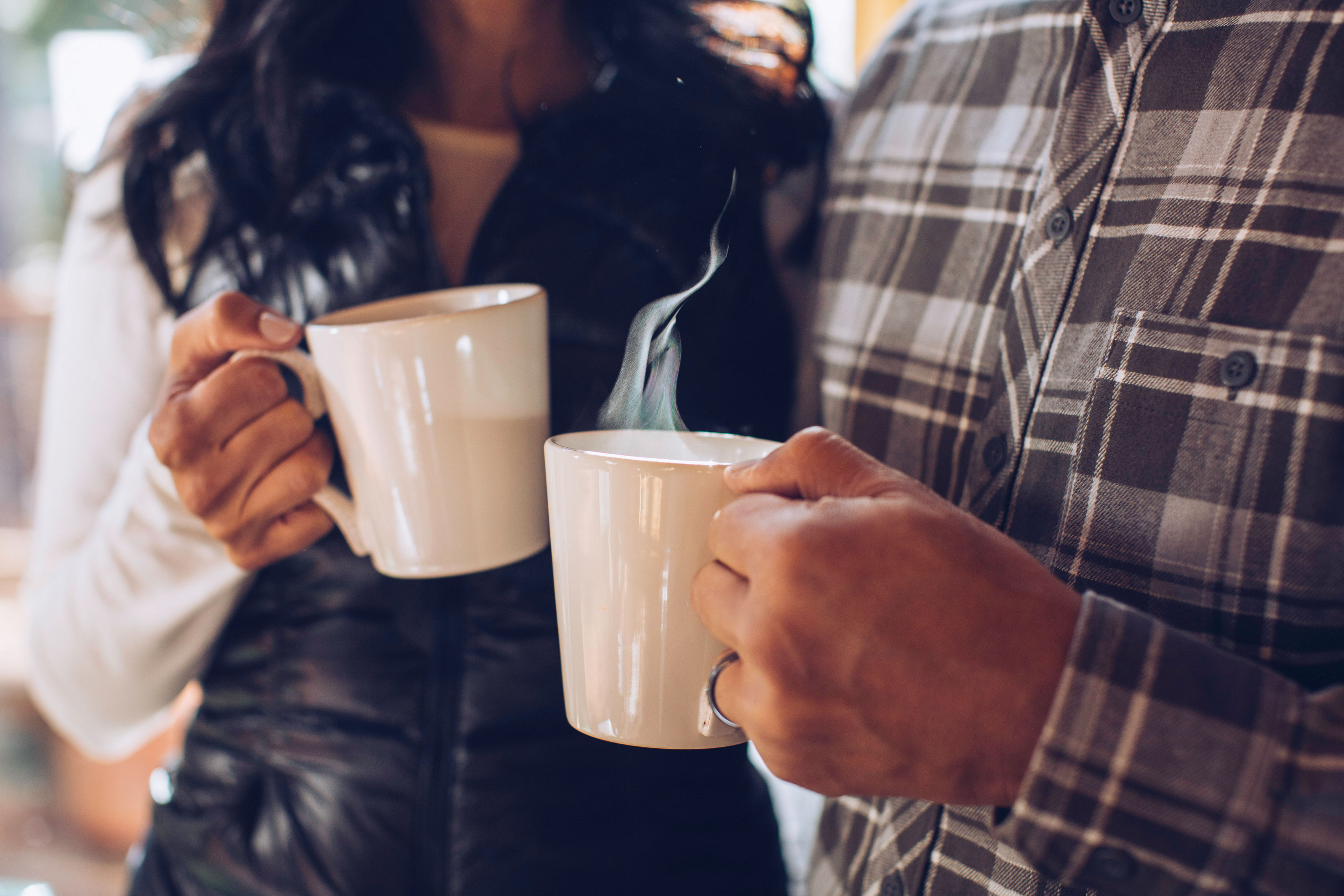 Calling all coffee connoisseurs! If you're looking for that perfect
c
up of
j
oe to kick of
f
your ski adventure
-
If your day begins and ends with a luxurious latte
-
If the sweet sound of fresh espresso beans grinding is your motivation to get up in the morning, then we got you covered! Here are
12
spots to curb your coffee cravings a
round
Park City:
Park City Mountain Village:
Jupiter Java
Conveniently located in Legacy Lodge, right by the base of Payday lift, Jupiter Java is the perfect stop to fuel up before you hit the slopes. Grab a latte for the lift, a quick snack or lunch from the tasty Grab N' Go items offered throughout the day. Flash your Epic Pass to get 20% off as part of Epic Mountain Rewards.
Bumps and Grinds
A Park City local classic and self-proclaimed "ski-bum" coffee stand located in the Park City Mountain Village. This white trailer can be found just steps from the slopes, so it's perfect for your pre-ski cup of joe or your post-ski latte. Open daily, but hours may vary on a Powder Day!
Lucky Ones:
Be part of something special and make a stop by Lucky Ones coffee while you're in town. Located a short walk from the Park City Mountain Village inside of the Park City Library, Lucky Ones is a coffee shop that employs and empowers individuals with disabilities. They want to change the way people see other people and make a coffee shop feel like home. Stop by for a hot drink or one of their tasty paninis which are served on fresh, locally-baked Red Bicycle bread.
Canyons Village:
Murdocks
From coffees and breakfast burritos to decked-out cocoas, pizza, soups and ice cream, Murdock's focuses on crowd-pleasing, grab-n-go favorites. Right in the heart of Canyons Village, this cozy shop is an easy stop before you hop on the Red Pine Gondola. Flash your Epic Pass to get 20% off as part of Epic Mountain Rewards.
Red Pine Lodge
When you're out on the slopes and need a mid-day pick me up, stop into the Red Pine Lodge for your fix. With coffee, snacks and a full-service kitchen, you can grab your fixings and enjoy them up on the deck with a view of the slopes.
First Tracks Café
Staying at the Grand Summit or around Canyons Village? Pop on into the lobby of the Grand Summit and check out First Tracks Café. This is a great spot to get your day started before you hit the slopes! Grab a coffee, a snack and head out to the Orange Bubble Express just steps away.
Main Street/Town Lift:
Atticus
Atticus is family-run, community-minded coffee shop and teahouse serving bagels, baked goods & smoothies since 2010. Find creative, literary-inspired concoctions like The Finch, Goblet of Fire, and White Rabbit. Also a great spot to find the perfect card or gift for friends and family.
Harvest
Steps away from the Town Lift, Harvest offers hearty breakfasts and delicious coffees with fresh ingredients. Their fair-trade beans are roasted locally to a formula that's all their own and served with love by local baristas.
Pink Elephant
A local favorite in the heart of Main Street! This hidden gem of a coffee shop is nestled on the 2nd floor above Prospect and Billy's Barber Shop. With all of their beans locally roasted, you can really taste the love that goes into each cup of coffee. Grab a latte or an americano and enjoy a stroll down Historic Main Street.
Around Park City:
Silver King
Looking for a cup-of-joe on-the-go? Look no further than Silver King Coffee! They are located between Park City Mountain and Canyons Village, so no matter where you're headed, you can get your caffeine fix and breakfast burrito along the way. To make sure your sweet tooth is covered too, each drink comes with a chocolate covered espresso bean on the lid!
Ritual Chocolate – Park City Cafe
Since you're already thinking about that sweet tooth, next on our list is Ritual Chocolate – Park City Café. A year-round hang out spot for many locals, Ritual is known for delicious bean-to-bar chocolate, fresh-baked pastries and serving delicious lattes - using Pink Elephant beans. Stop in, pull up a chair, and enjoy life as a local with a hot cup of coffee (and maybe a chocolate bar too).
Cupla Coffee
A new addition to the Park City coffee scene, Cupla Coffee is located in Kimball Junction and is owned by identical twins. With carefully selected beans from around the world, paired with in-house roasting, this cup of joe means business. The next time you stop in, be sure to give the menu a good read so you don't miss options like their Snickerdoodle Latte or Bittersweet Mocha.
While these are some of our favorites, there are lots of yummy spots across town to enjoy a post-ski day coffee treat. We hope you enjoy exploring!