RockResorts Spa
Treat yourself to our world-class resort spa destination.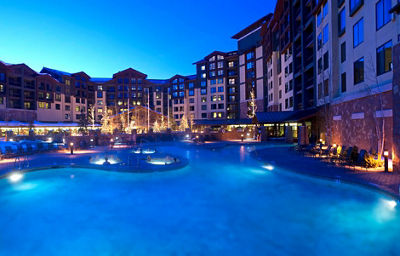 RockResorts Spa at The Grand Summit
At RockResorts Spa, our long-term staff of experienced Massage Therapists and Estheticians is dedicated to providing the most personalized, complete treatments available.
Join us to relax and we will tend to your every need, whether for a day off or after a day of adventure and excitement. Group rates and packages are available upon request.

Winter Hours of Operation (Opening Dec 1st): 10am-6pm
Call for pricing: 435.615.8035
Previous tab
Previous tab
ROCKRESORT CUSTOM MASSAGE - $185 / 50 minutes $265 / 80 minutes
Our expertly customized massage gives you the opportunity to create your ideal personalized service. Consult with our long term staff of amazing therapists to determine the pressure and technique to meet your needs. This massage encompasses Swedish, sports, and deep tissue techniques. Add one of our many enhancements for the ultimate experience.
HOT STONE THERAPY - $285 / 80 minutes
Heated stones warm and relax muscles as they are traced over the body in long flowing strokes. The therapist then goes back in with experienced hands to knead all the knots and aches from each muscle. Stone massage induces deep relaxation, relieves tension and restores balance.
NINETY-NINE 90
THERAPEUTIC LEG RECOVERY - $195 / 50 minutes $255 / 80 minutes
Undo what the mountain has done to you with this signature therapeutic experience designed to relieve heavy, tired, achy muscles. Your lower legs will be enveloped in a cooling aromatic compress in conjunction with targeted compressions, stretching techniques and pressure-point massage throughout the entire body. This treatment deeply regenerates overworked and tired muscles, as well as eliminate swelling and water retention.
PRENATAL MASSAGE - $185 / 50 minutes
This is the perfect antidote for prenatal stresses. Your therapist will keep you comfortable while they relieve tension & aches. Available after the 1st trimester only.
ADDITIONAL MASSAGE OPTIONS
Thai, Cranial Sacral, REIKI, Myofascial Release. Please inquire about pricing and availability.
THERAPEUTIC HYDRATION RITUAL - $215 / 50 minutes $275 / 80 minutes
The ultimate stress relief experience for your muscles and hydration rescue for your skin. MoroccanOil Body Buff gently scrubs away dead skin cells, leaving your body smooth and replenished, while an intense moisturizer leaves you instantly radiant. The 85 minute versions incorporate customized massage techniques with an intense hydrating treatment to leave you feeling renewed from the inside out. The MoroccanOil Scalp Treatment is included for the ultimate aromatic experience.
BLACK DIAMOND DETOX - $255 / 80minutes
This rejuvenating treatment exfoliates, hydrates and detoxifies from shoulders to toes. Your service provider will begin with a citrus gommage application followed by dry brushing for exfoliation and to prepare the skin for hydration. An application of moisturizing lotion enriched with ginseng and sweet almond oil is applied to the body. The entire body is wrapped in a warm cocoon while the scalp is massaged. At the conclusion of the treatment you are left feeling exceptionally relaxed, moisturized and completely refreshed.
ROCKRESORT CUSTOM FACIAL - $190 / 50 minutes $270 / 80 minutes
This facial targets and effectively treats all skin types using powerful nourishing botanicals and vitamins. Our skin professionals evaluate and customize a facial suited to your specific needs to transform the skin.
HYDRALESSENCE A YONKA FACIAL - $210 / 50 minutes $290 / 80 minutes
Perfect for the Park City mountain air, this treatment will deliver luxurious skin hydration, aid in suppleness and moisture and instantly calm and soothe discomfort from the cold weather, sun, and elements. This high performance facial will instantly enhance elasticity and radiance.
OXYGENATE AN IMAGE FACIAL - $210 / 50 minutes $295 / 80 minutes
Using Oxygen, plant-derived stem cells, peptides and enzymatic botanicals, this luxurious spa treatment produces gorgeous luminous skin that feels as healthy as it is radiant. Immediate results with no downtime.
FIRM & LIFT - $295 / 80 minutes
A superior anti-aging session improves skin tone, optimizes firmness and uplifts the décolleté, face and neck. It incorporates a hyaluronic acid and marine collagen peel-off mask that tightens and smooths the skin for a youthful glow.
THE MASCULINE EDGE - $190 / 50 minutes $270 / 80 minutes
Specifically designed for men, this relaxing treatment deeply cleanses and soothes skin that has been exposed to environmental aggressors such as shaving, sun, acne or any of your skin care needs. Utilizing natural ingredients and antioxidants that fight the signs of aging, this highly effective facial leaves the skin healthy and revitalized.
Facial Enhancers
Booked in conjunction with a facial for targeted results
BRIGHT EYES - $25
This effective treatment reduces puffiness, minimizes fine lines, smooths skin & reduces the appearance of dark circles.
PUCKER UP - $25
Naturally exfoliate, rejuvenate and hydrate the lips.

EYES & LIPS - $40
RADIANCE MASK - $30
To be accompanies with a facial, massage or body treatment.
AROMA - $20
Combine the sense of smell with the sense of touch. Allow our signature blends to improve your physical, emotional and spiritual well-being.
HOT HONEY FOOT MASSAGE - $30
This service incorporates reflexology and massage techniques, as well as provides the ultimate hydration and skin renewal with papaya fruit cells, honey and aloe. It's also been referred to as the instant pedicure.
LALICIOUS HAND TREATMENT - $30
Experience the ultimate pampering for your hands. Coconut and sweet almond oils nourish and deeply moisturize. This lavish oil and sugar coconut scrub provides lasting nourishment while healing and protecting your skin.
MOROCCANOIL SCALP TREATMENT - $30
Featuring MoroccanOil, this revitalizing treatment stimulates the scalp with a massage of rich warm oils. Hydrating, refreshing and ultimately relaxing, this treatment is an amazing addition to any service.
We offer:
Brow Design
$ 35.00
Brow Clean Up
$ 25.00
Brow Tint
$ 15.00
Lash Tint
$ 35.00
Lip
$ 15.00
Chin
$ 15.00
Full Face
$ 55.00
Chest
$ 55.00
Back
$ 55.00
Underarm
$ 35.00
Half Arm
$ 40.00
Full Arm
$ 50.00
Half Leg
$ 50.00
Full Leg
$ 70.00
Bikini
$45 & up
Brazilian
$85 & up