Cultivate creative and stunning events in one of the most iconic destinations of the West. Originally a thriving silver mining town, Park City is now a sophisticated and renowned alpine enclave with spectacular slopes, celebrity appeal, and a year-round roster of group adventures.

Fly over the stunning Wasatch Range in a hot air balloon, ride up to Lookout Cabin to indulge on decadent fondue featuring local Utah cheeses, try out the new Canyons Golf Course, or take a horse-drawn sleigh ride through pristine, snowy landscapes. As the largest resort in the United States, you'll have access to a never-ending list of backcountry thrills to curate an adventure-filled group event.
Meeting & Event Venues
Discover the ease of planning your meeting or event in Park City
Previous tab
Previous tab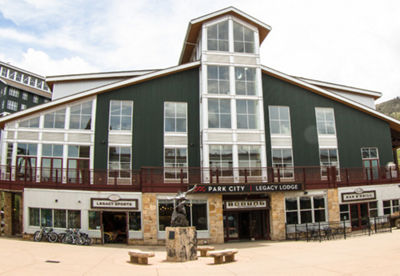 Legacy Lodge
Conveniently located at the base area of Park City, Legacy Lodge is surrounded by year-round activities and dining that will fit the needs of any group. Whether you are planning for a private event, wedding, or celebration, our exceptional staff will help put together an event that will surely be remembered long after your party leaves.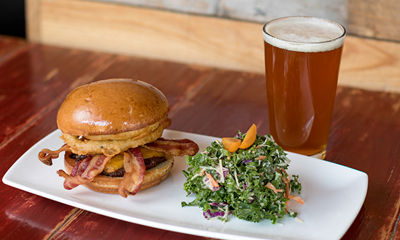 Red Tail Grill
Red Tail Grill features an innovative gastropub menu served in a rustic setting. This is the perfect gathering spot for family-friendly dining with its outdoor deck next to the Ski Beach and Canyons Golf. Featuring local, sustainable, products from: Wasatch Meats, Stone Ground Bakery and Gold Creek Farms.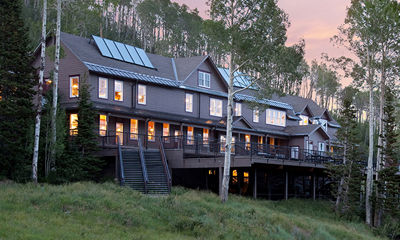 Mid-Mountain Lodge
Featuring toasted gourmet sandwiches, homemade soups and the Mid-Mountain burger, Mid-Mountain Lodge is the perfect spot to grab lunch on the mountain. We also offer an espresso and snack bar for an early morning bite or late afternoon refuel. Come and enjoy the spectacular views on the expansive deck and the 10th Mountain outdoor grill serving hamburgers, brats, reubens and French fries.
Known for its table-served Rocky Mountain cuisine and incredible views of the Wasatch Range, Lookout Cabin also offers a lunch menu and a full-service bar.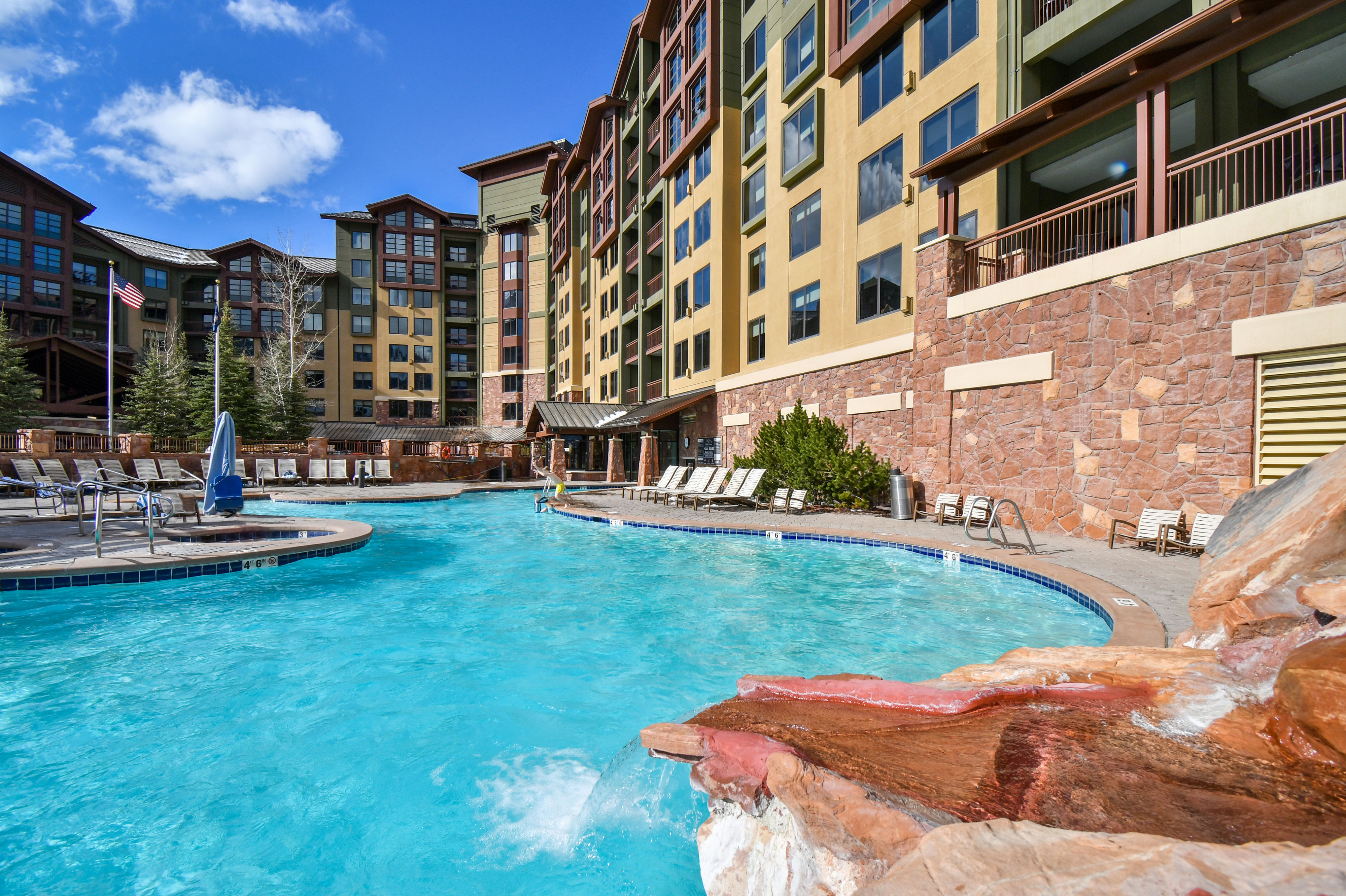 Grand Summit, A RockResort
From a spectacular arrival to luxurious accommodations, the Grand Summit Hotel, a RockResort provides a AAA Four-Diamond experience one would expect from one of the country's leading resorts.
The Grand Summit Conference Center boasts more than 15,000 square feet of flexible meeting and banquet space, allowing you to host groups ranging in size from 10 to 500.
The Kokopelli Grand Ballroom offers 5,967 square feet divisible into three sections.
The White Pine Ballroom is 1,620 square feet and may be divided into two equal breakout rooms.
We also offer four additional breakout rooms (507 square feet each) that are ideal for small group sessions and meetings.
Guest Rooms: 267 I Meeting Space: 15,327 I Largest Meeting Room: 5,967 SQ. FT
Silverado, a luxurious retreat, masterfully designed for the most discriminating of tastes. This exceptional property offers guest room accommodations including individual hotel rooms, studios and 1-3 bedroom suites.

Silverado Lodge offers 10,985 square feet of flexible meeting and banquet space including the Silverado Conference Center which represents 2,346 square feet of elegant meeting space.
Guest Rooms: 140 I Total Meeting Space: 4,992 SQ. FT I Largest Meeting Room: 1,680 SQ. FT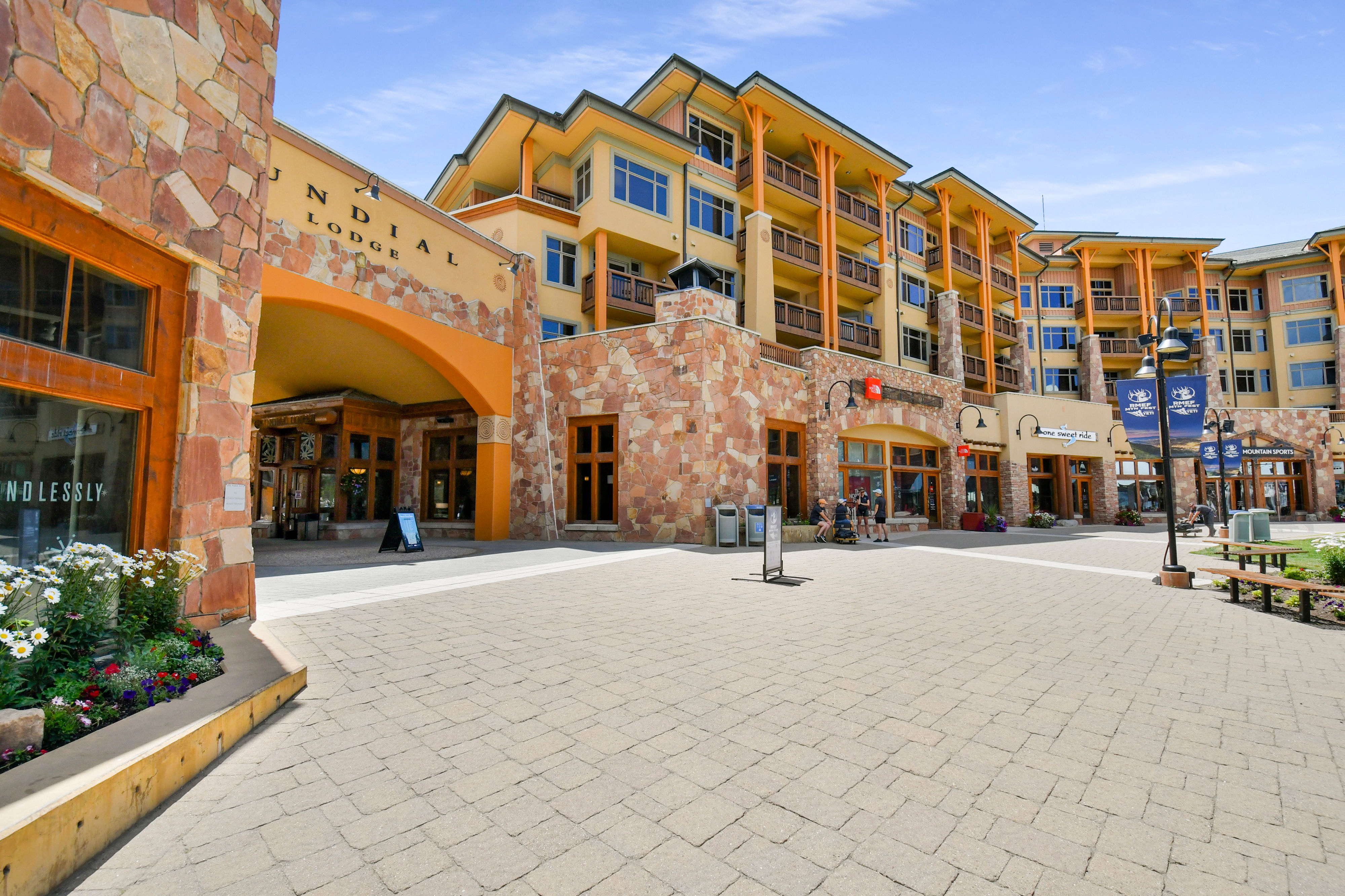 Sundial Lodge
Just steps away from the slopes, with its intimate lobby, rooftop hot tub, new outdoor heated pool, exercise room and ruggedly elegant atmosphere, sits The Sundial Lodge.

The Sundial Boardroom is located in the Sundial Lodge. Great for ski clubs, family gatherings and intimate meetings, the boardroom will fit 12 guests in a conference setup, 30 guests in a reception setup and tables of 4 for 16 guests.

Guest Rooms: 110 I Meeting Space: 498 SQ. FT I Largest Meeting Room Space: 498 SQ. FT

Learn More

, opens in a new window
Professional Services
Our team offers the latest in audio/visual technology and gourmet catering services to make your meeting or event seamless and memorable.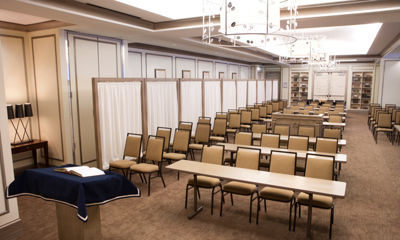 Business Services
We are proud to offer state-of-the-art A/V services, and can accommodate just about any A/V need from basic audio and presentations to specialty needs.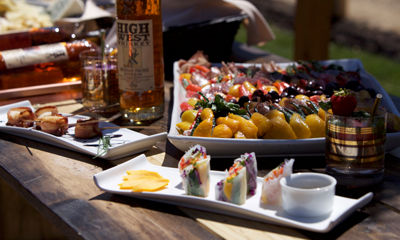 Catering Services
Our culinary experts offer a wide range of food and beverage offerings that range from simple to elegant with our banquet options. We are also happy to work with you on a custom menu to suit your needs.
"I don't know where to begin, I can't say enough good things about my experiences working with the Canyons (Park City). Every single person you interact with from contract negotiations to day of event banquet staff is truly amazing and talented at what they do. There is a level of professionalism but the staff also treats you more like family, and by the end of your interaction with them you will truly feel like family."

- Carly Ray, MasteryConnect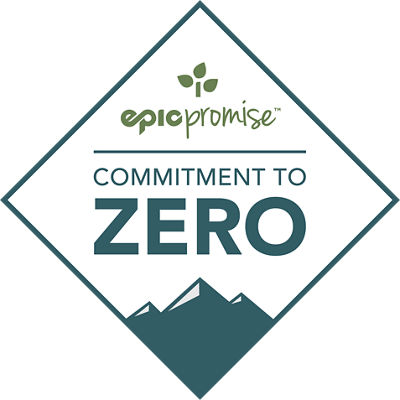 Join us in our bold commitment to zero: Zero Waste To Landfill - Zero Net Impact On Forests & Habitat - Zero Net Emissions. Our resorts, employees and guests are critical to the success of this commitment. Align your meeting goals with your corporate ethos and Vail's commitment to the environment.

Vail Resorts' bold commitment is more than just words. Below are just a few ways we are working to meet our commitment:
In 2020, we achieved our 50% waste diversion goal by reducing the amount of waste coming into our operations, using fewer disposable items, and composting and recycling as much as possible.
In 2020, the large-scale wind farm we enabled began operating and we signed on to a new 80 MW solar project in Utah. These two projects, along with participation in other local utility programs, sets a course for Vail Resorts to be 93% powered by renewable electricity by 2023.
Vail Resorts utilizes reusable or compostable dishware wherever possible. In 2019, switching to tumblers avoided sending more than 250,000 wax-lined paper cups to landfills.
Resort-wide messaging about Commitment to Zero educates guests and encourages waste reduction.
Learn more by visiting EpicPromise Commitment to Zero
From locally sourced menu options to reusable gift items contact our sales team for ideas and offerings to make your meeting or event green.
Contact Our Event Experts