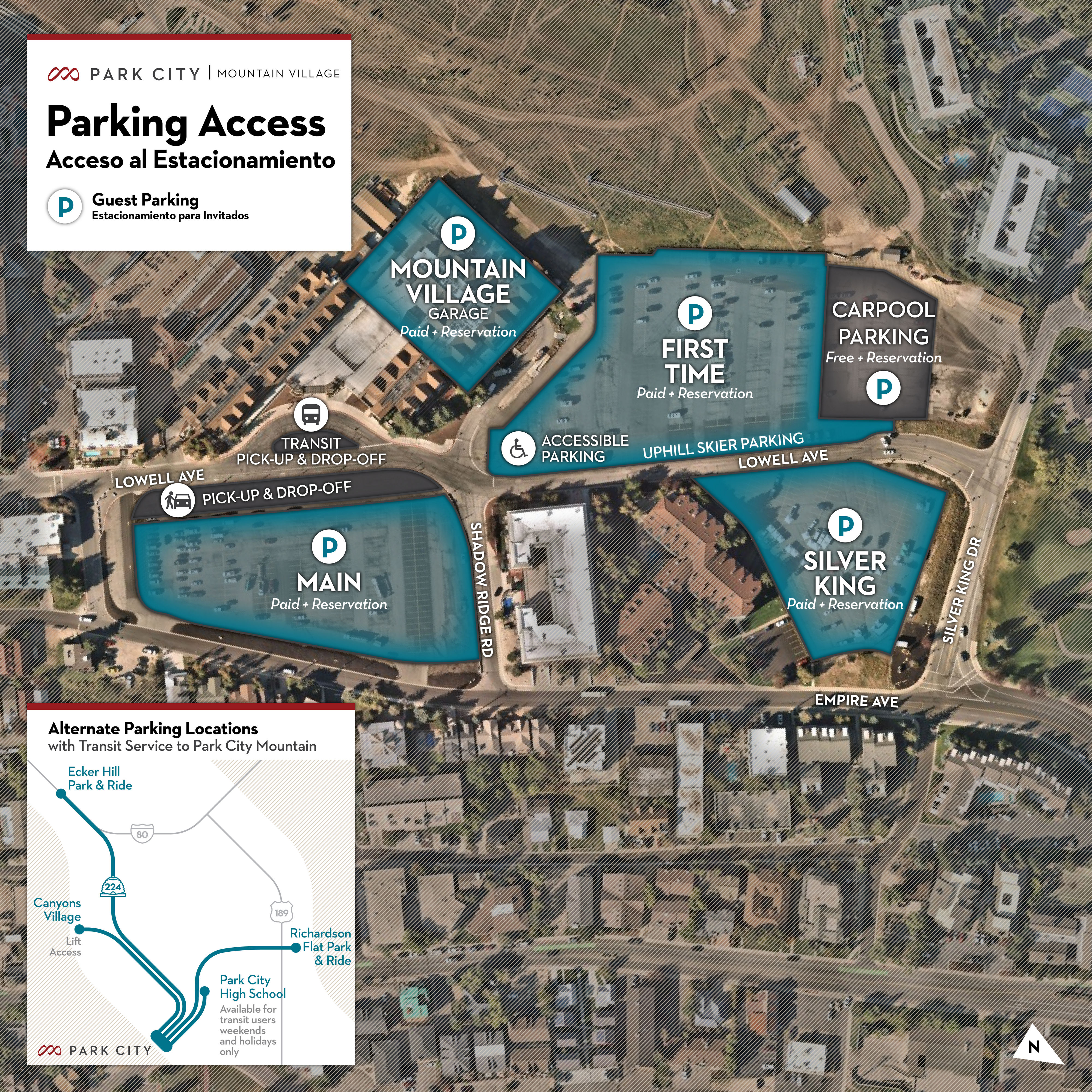 The Mountain Village base area will move to a parking reservation system with elements of paid parking, free parking, and carpooling and transit incentives. Paid parking is a proven solution that reduces congestion and increases average vehicle occupancy, encouraging carpooling and public transportation. Reservation systems provide guests with the assurance of available parking at the time that is most convenient for them.

Reservations will be required seven days a week for vehicles that are present in Main, First Time or Silver King parking lots between 8:30 am and 1:00 pm, and will be available online at the start of the season. The fee for paid reservations in these three surface lots will be $25 per vehicle per day, beginning December 12 through April 2. Early and late season parking reservations will be free, but reservations will still be required. After 1:00 pm, all parking will be free and no reservations will be required. Reservations will be free for cars with four or more occupants at all times.

The Mountain Village Parking Garage will remain paid parking with reservations required every day.
Guests looking for complimentary parking can make a free reservation to park a vehicle with four or more occupants at the Mountain Village base area. They may also choose from the Canyons Village base area, Park City High School (on weekends and holidays) and High Valley Transit Park-n-Ride locations, such as Kimball Junction, Jeremy Ranch and Ecker Hill, all of which offer free, convenient transportation to both base areas. Park City's free bus system is a convenient way to access the mountain too, stopping right at the base of the resort. For information on the bus, click the PUBLIC TRANSPORTATION tab above.
Make your Reservation