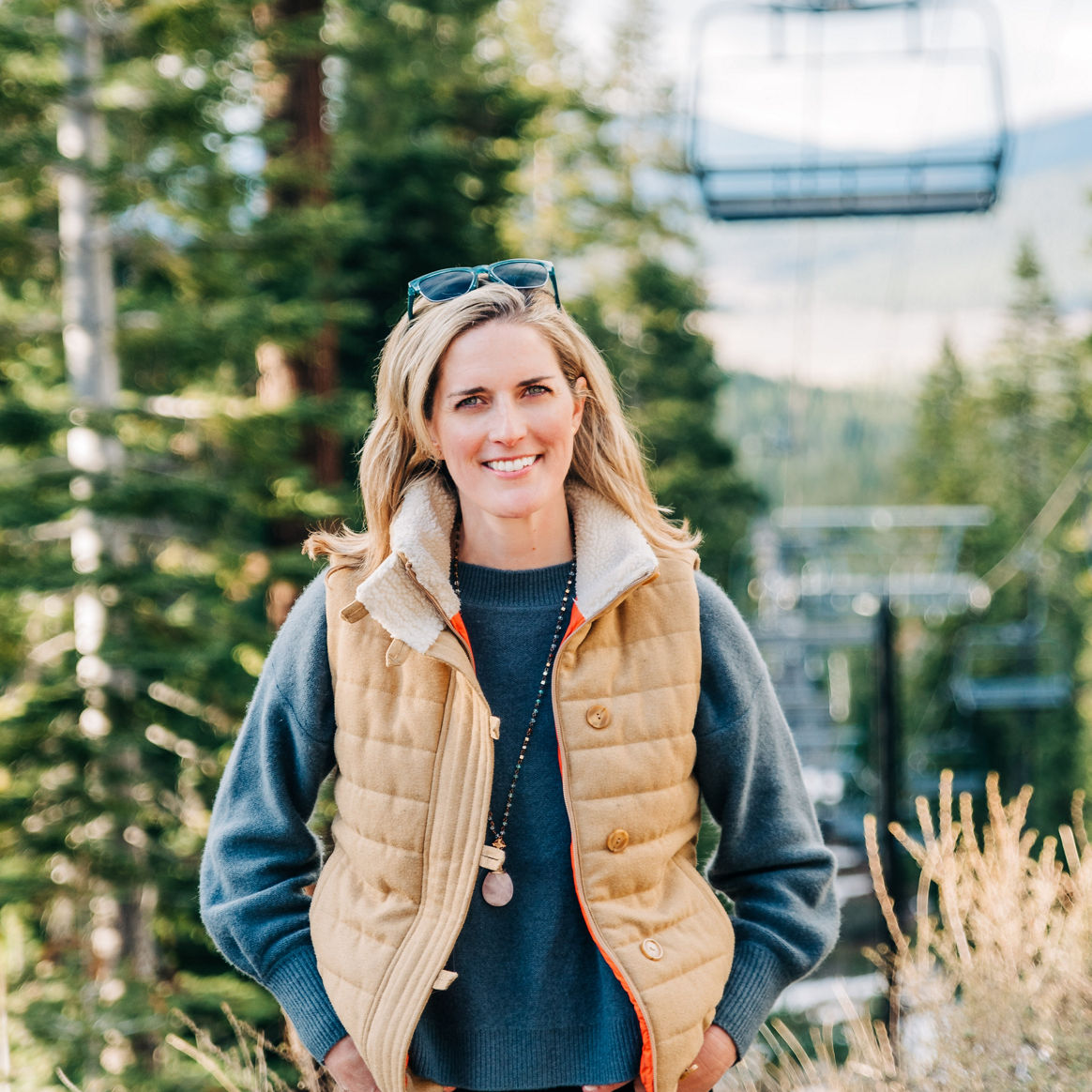 Deirdra Walsh was thrilled to return to Park City in May 2022 as the VP & COO of Park City Mountain, where she oversees all year-round operations for the resort. She previously worked at PCM from 2007-2019, and has nearly two decades of experience in the travel and hospitality industry.
Deirdra originally joined Park City Mountain in 2007 as part of the conference sales team. She was promoted to Director of Mountain Dining in 2010, and Senior Director of Mountain Dining in 2016. She was an influential member of the PCM senior leadership team, and led several major capital improvement projects at the resort while overseeing more than a dozen mountain dining outlets. In 2019, she was appointed the VP & GM of Northstar Ski Resort in North Lake Tahoe, where she led the destination resort for three years. Deirdra began her career in the travel and tourism industry at Martiz Travel Company. As a member of the operations team for 5 years, Deirdra traveled the globe leading and executing meeting, event and incentive travel with a variety of Fortune 500 companies.
As one of ten women leaders running resorts across the Vail Resorts portfolio, Deirdra is a champion of the company's commitment to diversity, equity, and inclusion. During her previous time in Park City, she served on the board of the Park City Foundation's Diversity, Equity and Inclusion Committee, which works to help make Park City a place where all people can realize their aspirations. She also served on the boards of the Park City Chamber of Commerce and Visitors Bureau, Recycle Utah, and the Swaner EcoCenter, a nature preserve in Park City dedicated to preservation of the wetland ecosystem and environmental education.
Deirdra, her husband Rob and their two kids reside in Park City and enjoy skiing, snowboarding, hiking and camping.
5 Fun Facts about Deirdra:
Hometown:

Deirdra grew up as part of a large family in St. Louis, Mo., and experienced skiing for the first time at Hidden Valley Ski Resort

.


Favorite Runs:

There are so many fun trails that it's hard to name just one favorite, but Deirdra enjoys runs like Silver Queen and Boa where she can enjoy skiing with her kids

.


Best Day:

Deirdra's favorite day at Park City is a bluebird day after it's snowed when she can ski the entire mountain with her family. Starting at the Canyons Village base area, she likes to ski over to the Mountain Village side to grab lunch at Mid-Mountain Lodge and explore the runs off of Silverlode before heading back to the Canyons side to meet up with friends at Red Tail Grill for après ski.




Restaurant Pick:

Her favorite place to grab dinner in Park City is Hearth and Hill

.


Park City Pride:

Park City has been the center point for many of Deirdra's favorite memories and family milestones since she first moved here in 2004 from St. Louis. Deirdra and her husband got engaged on Main Street and started their family in Park City. Living in Park City has enabled Deirdra to cultivate strong friendships in a community where everyone enjoys the outdoors year-round and is always looking to try and experience new things

.