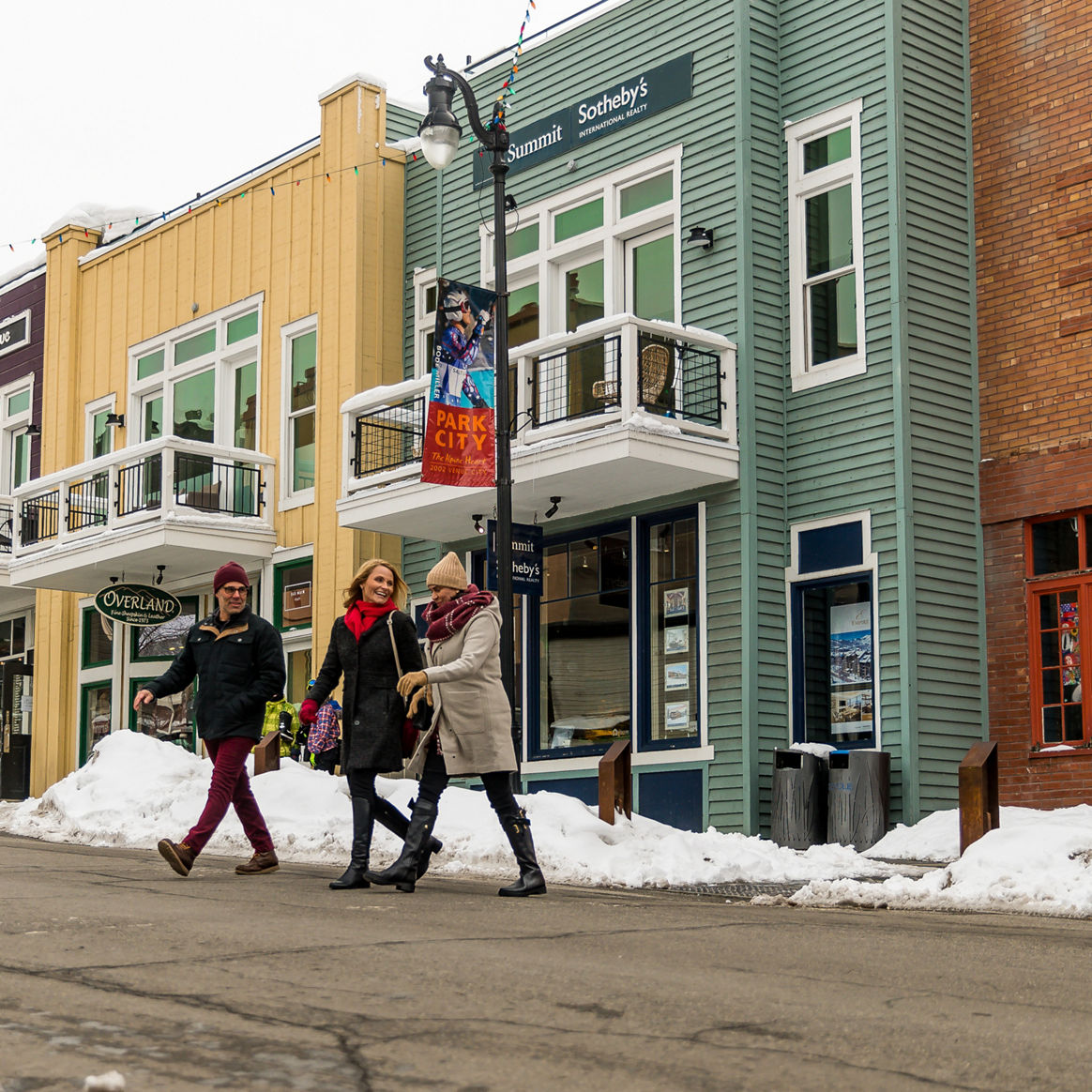 The hip, welcoming town of Park City that surrounds the resort boasts a vibrant cultural buzz winds its way through stores, restaurants, night spots, as well as many gorgeous coffee shops. There are so many choices, and you want to use your time wisely when there are beautifully groomed slopes to explore! We've pulled together a list of the best coffee shops in Park City so you can pick your faves before you even book your tickets.


Park City Mountain Village:

Jupiter Java

A coffee shop right at the base of the Payday Express chairlift? Yes, please! Especially when it serves up Starbucks coffee and a wide range of cold drinks and "grab-n-go" food items. The biggest draw for Jupiter Java is definitely the location. You can grab a latte and get right onto the lift – what's easier than that? Alternatively, take a seat in the large lounging area and relax with a bagel or a soothing mug of hot chocolate.

Bumps and Grinds

Advertised as a "coffee shack", this trailer-based business provides a warm welcome and even warmer coffee. The small unit has gone through tough times, burning down in 2021 and relying on crowdfunding to get back up and running. Thankfully, one of the most popular coffee shops in Park City is now back in business and only closes when the powder is too heavy for them to get to the shop. Bumps N Grinds offers "Caffeine and More," with every coffee variety you can imagine, plus hot apple cider to keep the cold at bay.

Lucky Ones

Another spot in the town, Lucky Ones is located conveniently in the Park City Library, just a short walk or bus ride from the resort itself. The vibe here is friendly and welcoming, which is probably why it consistently gets 5-star reviews on TripAdvisor. What makes Lucky Ones so special? It could be the house-made syrups that are both sweet and flavorful, or it could be the excellent customer service — every coffee really is served with a smile here. The team is diverse and inclusive, and the coffee shop provides opportunities for local people with disabilities as a powerful community initiative.


Canyons Village:

Murdock's Cafe

Murdock's is another Canyons Village staple, a coffee shop that also provides pizza, ice cream, and what one TripAdvisor reviewer calls "The best hot chocolate in town." The décor here is also a draw: pendulous lights float above rustic wood fittings, and an impressive fire roars behind an iron and glass grate. Guests can also sit outside on one of the many sunny days in Park City, enjoying the local scenery and chatting with other skiers and snowboarders. It's a social place with plenty of great food and drinks on offer. Flash your Epic Pass for 20% off!

Red Pine Lodge

When you're out on the slopes and need a mid-day pick me up, stop into the Red Pine Lodge for your fix. With coffee, snacks and a full-service kitchen, you can grab your fixings and enjoy them up on the deck with a view of the slopes.

First Tracks Café

Staying at the Grand Summit or around Canyons Village? Pop on into the lobby of the Grand Summit and check out First Tracks Café. This is a great spot to get your day started before you hit the slopes! Grab a coffee, a snack and head out to the Orange Bubble Express just steps away.


Main Street/Town Lift:

Atticus Coffee, Books, and Teahouse

Head down the mountain into town and relax on one of the gorgeous sofas or armchairs at Atticus. Part coffee shop, part book-lover's paradise, this is the ideal spot to get cozy and enjoy some quiet time after the hustle and bustle of the resort. This family-run spot has been serving locals baked goods, smoothies, and bagels (as well as great coffee!) for over a decade, and has a massive focus on giving back to the community. Atticus donates part of every sale to local non-profits and community initiatives. You can enjoy a break from your busy skiing schedule at one of the best coffee shops in Park City and make a real difference while you do it!

Harvest at the Base

Harvest is located in The Lodge at the Mountain Village, and is one of the most highly rated coffee shops at Park City Mountain, according to both Google and TripAdvisor reviews. The team here focuses on food, coffee, and people, and they do it in style! The food menu ranges from light bites to massive plates designed for fueling big days out on the slopes. Most of the ingredients are locally sourced and beautifully presented. What about the coffee? Ski fans searching for a caffeine fix have so much choice here, from delicately scented chai lattes to a "bottomless" house drip.

Pink Elephant

A local favorite in the heart of Main Street! This hidden gem of a coffee shop is nestled on the 2nd floor above Prospect and Billy's Barber Shop. With all of their beans locally roasted, you can really taste the love that goes into each cup of coffee. Their focus on conservation of resources and public land shines through, and a portion of their proceeds is donated locally to these efforts. Grab a latte or an americano at Pink Elephant and enjoy a stroll down Historic Main Street.


Around Park City:

Silver King Coffee

Looking for a cup-of-joe on-the-go? Look no further than Silver King Coffee! They are located between Park City Mountain Village and Canyons Village, so no matter where you're headed, you can get your caffeine fix and breakfast burrito along the way by pulling through their drive-thru. To make sure your sweet tooth is covered too, each drink comes with a chocolate covered espresso bean on the lid!

Ritual Chocolate – Park City Cafe

Since you're already thinking about that sweet tooth, next on our list is Ritual Chocolate – Park City Café. A year-round hang out spot for many locals, Ritual is known for delicious bean-to-bar chocolate, fresh-baked pastries and serving delicious lattes - using Pink Elephant beans. Stop in, pull up a chair, and enjoy life as a local with a hot cup of coffee (and maybe a chocolate bar too).

Cupla Coffee

Did you know that Park City Mountain actually includes two mountains? Park City Mountain Village and Canyons Village are seven miles apart at the base. If you want to visit both, it's great to know what amenities are available on both sides of the resort. Cupla is closer to Canyons, and the skiing culture is represented in every aspect of this business — even the cute logo shows a cup of coffee against the mountains! Cupla has its own on-site roastery, so the coffee here is some of the freshest you'll find anywhere near the resort. Plus, they serve brunch up to 3 pm, making it the ideal stop for breakfast tacos after a busy morning out on the slopes.