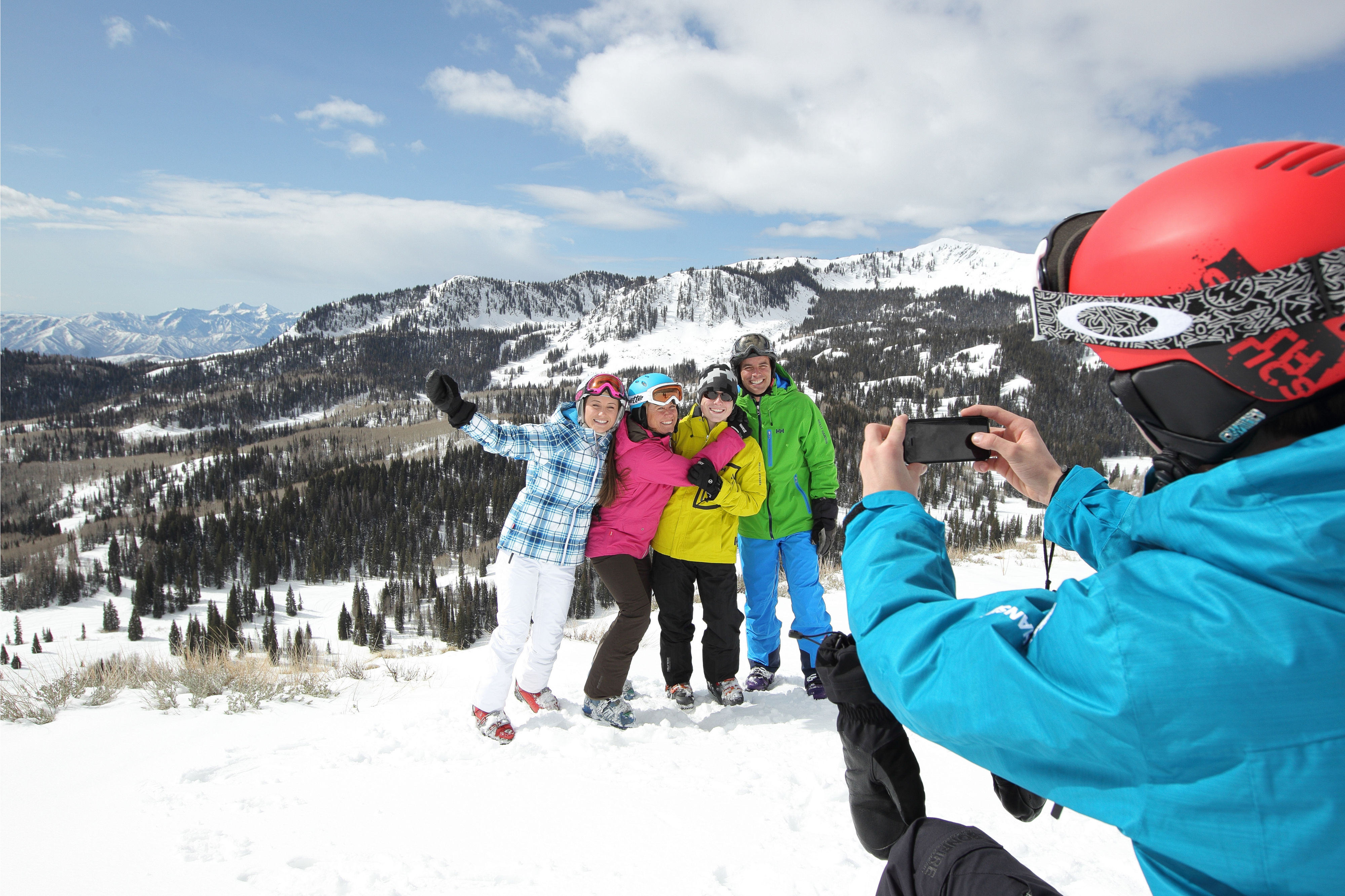 Plan the Best Utah Ski Trip
Perhaps no other place paints a winter wonderland like the mountains in Utah. The perfect powdery slopes sit atop quaint towns full of amenities any powderhead would love. So it's no surprise why millions of skiers visit the Beehive State each year to make the most of the terrain and get their winter sports fix.
If you're planning a Utah ski trip, you might wonder where to go, what to bring, or how to find the best slopes. Fortunately, that's exactly what you'll find in this post. Let's dive in and discover all the great spots, tips, and tricks for your next winter adventure.
Best Time to Ski in Utah
Utah is a snow hot spot in the United States, with the largest ski resort in the United States -- Park City -- within an hour's drive of Salt Lake City. Utah ski resorts are famous for their
massive amounts of fluffy powder
, a byproduct of the Great Salt Lake effect weather phenomena.
Plan your Utah ski trip for January for the best of the powdery snow that drops on the state. A trip in January will give you the best runs down the slopes, but remember that it's also the busiest month and can become quite crowded. A spring ski trip will be perfect if you enjoy warmer weather and fewer crowds.
What Should You Bring on Your Utah Ski Trip
If you're wondering what to pack for your upcoming ski trip to Utah, the answer is as much or as little as you like! If you're staying at Park City,
equipment rentals
are available, so there's no need to bring your own.
Bring emergency supplies with you if you plan to do off-piste skiing. A crank weather radio, emergency blanket, and extra water are great to toss in a small bag. Always check the avalanche reports before heading up the mountains.
Where to Stay for Skiing in Utah
One of the most critical aspects of planning a great Utah ski trip is picking the
perfect place to stay
. Perhaps no place has the best slopes and amenities like Park City Mountain.
Park City Mountain
, located just a short drive from Salt Lake City international airport, is the largest ski resort in the U.S. The mountain sees an average of three million visitors each year, and once you've been there, you'll understand why. With thousands of acres, over 330 trails, a half dozen terrain parks, and the ability to ski-in-ski-out of the historic downtown, Park City is every snow lover's dream getaway.
Best Ski Slopes for Skiing and Snowboarding in Utah
Although there are many skiing towns and resorts across Utah, Park City is consistently ranked number one by Ski Mag for the best slopes in the state. Whether you're a beginner or a professional, there are many options for skiers of all skill levels in Park City. If you're entirely new to skiing, Park City Mountain offers
skiing classes
for beginners and those who want to brush up on their skills. Other notable areas in Park City Mountain include six terrain parks and a mini pipe suitable for riders of all ages. Little Kings park at the mountain base is a family-friendly terrain park built with the beginner in mind. Once you've got a handle on the basics, Pick Axe Park is an excellent spot for intermediate riders who want a more challenging course.
Best Place for Snow Tubing
If you're looking for great places to plan a Utah ski trip that includes
snow tubing
, Park City has that too! However, head out to Soldier Hollow in Midway, Utah, for an awesome tubing adventure. Soldier Hollow is an Olympic training center also home to the longest tube run in the state. Perfect for families of all ages, it is open year-round with entry tickets priced at $32, and it's crucial to reserve your tickets in advance as they tend to sell out quickly.
Where to Eat on Your Utah Ski Trip
There are many great
options for dining
on your next ski trip to Utah. Fortunately, if you're staying in Park City, there are fantastic fares downtown and at Park City Mountain Resort. From upscale pubs to family-friendly cafes, there's something for everyone's taste. Lookout Cabin is one of the more popular restaurants in town. This ski-in ski-out location offers an upscale lunch menu and a full bar. Perched atop Park City Mountain, this restaurant features a massive deck and gorgeous views of the surrounding Wasatch Range below. Reservations are required for all party sizes, and the restaurant is open seasonally from 11:30 am to 2:30 pm. Check out the Tombstone Grill in Park City for a more laid-back atmosphere. Located at the base of the Tombstone Express and on the expansive ski beach, Tombstone Grill serves authentic BBQ and great beer. Dine on smoked brisket and wings, or grab a traditional pulled pork plate. The winter hours of operation at the Grill are November 16 through April 9th, and the location is open from 9 am to 4 pm. No reservations are required.
Things to Do on Your Utah Ski Trip
Although you may be planning to ski each day on your next Utah ski trip, you might find that a little rest from the slopes is just what you need. Fortunately, Park City Mountain has more than just skiing and snowboarding activities. There is a plethora of
off-slope activities
, and most are family-friendly. If you're looking for a sporty activity that includes little ones in your group, check out Park City's Alpine Coaster. Climb into the toboggan-style sleds and race to the bottom of the mountain in this fast and fun coaster ride. Riders can be as young as three with an adult, providing they meet the height requirements posted. You should purchase your Alpine Coaster tickets in advance as they tend to sell out quickly.
For something a little more laid back, take a guided tour throughout Park City. The tour explains how the town went from a small mining community to a globally recognized winter sports epicenter. The tours are suitable for small children and groups of fewer than ten people. Tours depart daily from the Mountain Village near the Eagle statue at 10 am. The tours are given on a first-come, first-served basis, so be sure to book your spot in advance to ensure you get in!