Canyons Village
The perfect gathering spot for family-friendly dining and an epic après ski scene. Open for breakfast, lunch, and dinner.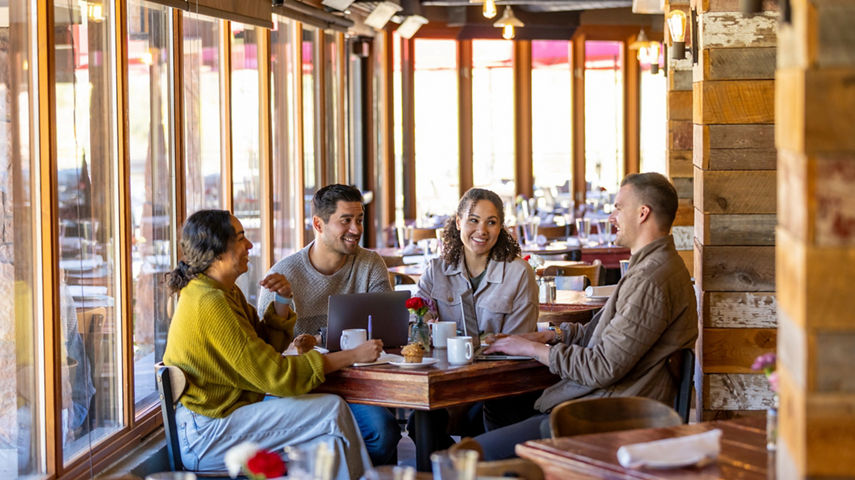 Hours & Location
Hours of Operation: Breakfast, Lunch, Dinner, Bar Menu
Lunch 10:30 a.m. - 5:00 p.m.
Dinner: 5:00 p.m. - 9:00 p.m.
Bar Menu: 9:00 p.m. - 10:00 p.m.
Breakfast Begins 12/15/23: 7:00 a.m. - 10:30 a.m.
Holiday Period: 12/22/23 - 1/1/24, Dinner until 10:00 p.m., Bar Menu until 11:00 p.m.
Location: Grand Summit Hotel at Canyons Village
Discover the best of Park City's culinary delights with our food and beverage options. Find restaurants, quick serve, and more. Let your taste buds guide you to your next delicious destination.
Discover All Mountain Dining